H

elping

Y

ou

P

roduce

N

ew

O

ptions
With a wealth of experience spanning more than three and a half decades in the Healing Arts, Susan has been instrumental in guiding individuals towards relaxation and rejuvenation. Driven by her passion to promote physical and emotional well-being, she has consistently endeavored to empower people to feel comfortable in their own skin, previously through her massage and meditation practice.
Her personal pursuit of self-discovery and advancement led her to pivot into her current Hypnosis and Mentorship/Coaching business. Drawing from her own personal journey and extensive training, Susan integrates her insights and expertise into collaborative relationships with her clients resulting in positive and productive outcomes!
Self-Empowerment Coach – Emma Romano & Shani Faye Chambers – 2022
Family Freedom Protocol Practitioner – Emma Romano – 2021
International Delete Reset Practitioner – Emma Romano – 2020
International Timeline Reset Practitioner – Emma Romano - 2020
Certified Advanced Clinical Hypnosis Training - Institute of Hypnotherapy – 2018
Past Life Regression Therapy with Brian Weiss and Carole Weiss - 2018
Connected Kids™ – Teaching Children Meditation (level 1) - 2015
Spiritual Coach Training with Erina and Dave Cowan – Blue Sun Energetics - 2005
Licensed Spiritual Health Coach - 2005
5 years personal transformation work with Blair Glaser, MA, LCAT, RDT – NYC – 2000-2005
Studied 3 years Qi Gong with Chris Fernie – Institute for Internal Transformation – 2000-2003
Studied 10+ years Pragmatic Meditation & Awareness Training – Drew Rose, MA – 1989-2000
Studied and became certified in massage therapy – Morris Institute of Natural Therapeutics, April 1985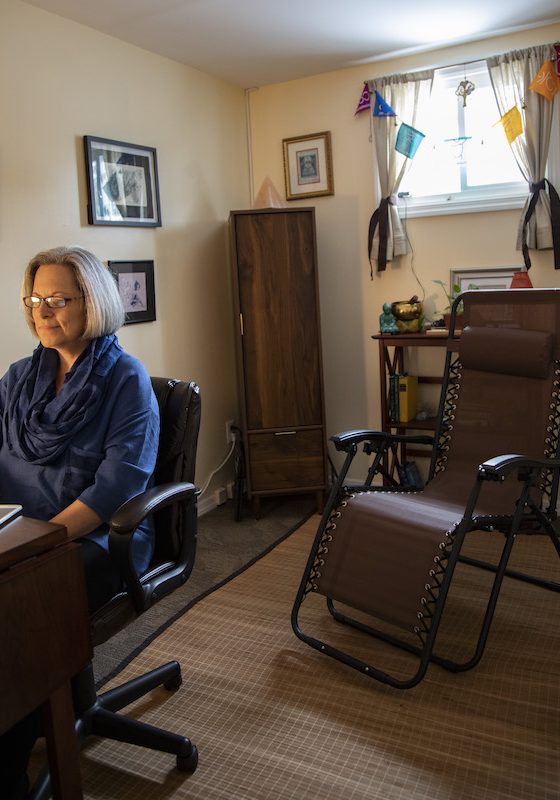 "I highly recommend working with Susan to let go of negative behaviors, thoughts and emotions that are holding you back from living your best life and being your best self. I went to see Susan about 3 months ago to help me with binge eating, sugar addiction and other negative behaviors that I've dealt with for YEARS! I wanted to wait a couple months before posting a review to see how I was doing, and I'm doing great! I've done traditional therapy for many years, but I felt something was missing because I just couldn't get past my self destructive behaviors. From the moment I spoke to Susan to the moment we met, I felt such comfort in her presence, and felt such support and positivity. Thanks to working with Susan, I've been able to work through the unconscious blocks holding me back. I'm not binge eating or thinking about sugar and I'm feeling so much happier and positive. Also, one of the most amazing results, is that I don't have the constant negative self-talk going on in my head like I used to. I couldn't be happier with the results. Susan is a gifted healer and I'm so happy I met her."
"I am forever, grateful that my cancer journey lead me to the humanistic Susan. The minute I met her on zoom, nonetheless, I was at ease. I had a a knowing that she had my back and I was safe. I was instantly attracted to her, and all she had to offer to free my mind of old patterns and behaviors.
I've been blessed to participate in numerous workshops and processes with Susan. In the short span of two years, it feels as though I jampacked over 20 years of traditional therapy. I have released incredible amounts of trauma grief and patterns of thinking and behavior that no longer serve me. I have filled this space with self compassion, self love, self-respect, and empowerment. I'm so excited to see what comes next.
I highly recommend Susan, her gentle voice, her processes and unconditional love for everyone she encounters!"
"I had zero experience in any type of therapy so naturally I was a little apprehensive. I was researching hypnotherapy and Susan's website seemed to resonate with me.
Susan responded to my initial inquiry quickly and we arranged to meet.  I was welcomed into her warm inviting office space, and she immediately put me at ease.  Susan has a lovely engaging personality that radiates compassion and comfort.
She patiently listened to my concerns and thoroughly explained her practices.
She was a knowledgeable and enthusiastic guide in helping me develop the tools to navigate my new existence.
I am indebted to Susan for her kindness and compassion in helping me through my timeline reset. I highly recommend her."
"I have known Susan for over 30 years and have watched her grow into the joyous vibrant woman she is today. I contacted her because on the outside everything looked good but on the inside, I always felt tears were not far away and I was tired of blaming menopause. We did the Timeline Reset. The insights were amazing. I have two audio files I listen to and as I listen to them, they keep expanding in meanings. I recently received a diagnosis that will impact my life and the affirmations have expanded again and are helping me to reframe the future and its possibilities. The timing was perfect. I can't say enough about the process. If you're thinking about it. I encourage you. The results I have experienced were worth the investment of time energy and dollars. Thank you Susan."
"Susan is an amazing hypnotist and healer. Her process is quite interesting but I am very impressed with her patience and intuitive approach to getting to the bottom of my issues. I feel so much better after working with her and I strongly recommend her as a great healer and wonderful person!!"
"I just want to take a moment to give thanks to the beautiful Susan Marco for the gift of freedom she has given me. Freedom from old limiting beliefs, freedom from the trap of feeling like a victim of circumstances or situations, and helping me to shift into a more positive, life affirming flow. Susan is an amazing facilitator for growth and change. She has a true gift and I highly recommend reaching out to her if you are feeling stuck in the "old program" of negative or limiting beliefs. We all deserve to feel empowered, joyous and free!"
"I am so grateful for the time I spent with Susan. She is a kind compassionate person that truly cares and gives her all to the processes and methods she uses.
She gently led me towards releasing limiting beliefs and helped install new empowering ones.
I would highly recommend her to anyone seeking freedom from any kind of negativity or struggling to let go of past traumas.
Thank you so much Susan for your time and guidance. I appreciate every bit of it."
"Susan is an amazing person! She is compassionate, friendly, and knowledgeable. She truly gives you realistic tools, positive reinforcement and believes in you achieving your best life. It was an experience that has changed my thought process to be kinder and proud of myself."
— Maria Antonelli
"My sessions with Susan were life changing! Kind, caring and insightful. Addressing one's issues is a life long journey.and to have someone not pass judgement but be intuitive enough to vacillate recovery is a gift. Thank you Susan Marco!"
"Susan and her methodologies are truly a God-send. She makes you feel so safe and comfortable immediately. It felt like I've known her forever even the first time meeting her. The family freedom protocol was life changing not just for me but for my family as well. Susan guided me and gave me the techniques to use as I handle life and for that I am forever grateful.
It's the best experience I've ever had in my life! I knew I needed change and I wanted to find my true happiness, purpose, and soul. And that's exactly what Susan and I were able to do. LIFE CHANGING. I'm so much happier because of this process- I've changed my negative self talk and thoughts, got rid of all the self limiting beliefs, but most importantly I am now open minded and have an open heart to the universe and to my soul. THANK YOU SUSAN!!!!"
"My experiences working with Susan have been transformative. Her calm and caring ways put me at ease, creating an environment where I can truly trust and dig into the matter at hand. Susan gives me the guidance I need to confront the blocks I knew were there but could not release on my own. Since working with Susan I found the courage to leave an unfulfilling job, to embrace and discover my true nature, and to release my furrowed brow. Today I am open and receiving, rather than white knuckling through my days. Susan equipped me with tools and confidence to embrace life on life's terms."
"I recently completed an eight-week program with Susan Marco to "reset my life". It is amazing how her positive influence has changed my outlook, reaction to setbacks, and interpersonal relationships. The strategies/mechanisms discussed during our sessions have seamlessly become infused into my everyday life. I feel more confident about the decisions I make and my hyper reaction to many situations has been replaced with a calmer more thoughtful demeanor. Being a high school teacher in a hybrid, remote world has presented more challenges than I could have ever expected, but even my colleagues recognized a positive change in my behavior and attitude. I also feel that I have shed the old guilt and negativity from past experiences which has freed me in many ways. I would highly recommend Susan Marco for anyone looking for an alternative to talk therapy and seeking to make permanent changes. Susan is warm, loving person and when I think of her a smile automatically appears on my face. Thanks again!"
"After my first session I found a new freedom from my unwanted habit. Since being hypnotized, I know why I have this habit and I know it's within my power to change. It's not daunting anymore."
"Sue has been an oasis of calm and sustainability through troubled times. Her practice has taught me the art of relaxation, meditation and how to calm my inner rage and disappointments. With her guidance, tutelage and one-on-one style, she has taught me how to calm and ground myself when stressed. I find an inner peace when I leave her sessions that I have not felt in a long time. "
… I was not tempted at all at Easter to have candy. That is a first. My grandmother must be rolling over in her grave."
"Susan is an extraordinary woman and it shows in her work. I had a past life regression session with her and it was amazing! She made me feel very comfortable and was able to bring me to a locked away part of my subconscious with ease! I learned a lot about myself that day! I can't wait to see her for other things especially for my fear of flying! She's the best!"
"I never thought I could ever be hypnotized to have a past life regression, because I always felt I could never be relaxed enough. So, I went in pretty skeptical. When we started it only took a minute and I was on my journey with my first past life regression. I don't know how she did it so quickly, but she broke through all my mental walls and self-doubt. She is truly is an amazing person and a beautiful soul. I strongly recommend her for regression sessions."
I've known Susan Marco for about a year now, and as wonderful a person as she is, it feels like years.  Almost one year ago, I was diagnosed with PTSD after I had a very traumatic experience involving the loss of my nephew(godson).  A client/friend of mine referred me to Susan Marco for hypnotherapy. Ever since I had sessions with Susan, I started noticing I'm finding strength again within myself.  I noticed these sessions were helping reduce my anger, tension, stress and the grief I was dealing with after the incident.  I've gotten back on my feet again, learning to acknowledge, live with and cope with the trauma I experienced.  Susan's work helped me find peace and happiness again within myself.  She is phenomenal in what she does, and I highly recommend her wonderful work.
"Thank you so much for helping me breakthrough all the clutter that comes with having
cancer. It has been truly amazing to find a way to get the mind into a space that can give
the body what it needs to heal . The process has made me believe in this method to ease
the pain, fear and anxiety that treatment and diagnosis can cause. What a blessing. Thank
you so much for your professionalism and a real truth about what can be achieved"
"I love working with Susan Marco! She has an amazing ability to make one feel so supported emotionally. She has helped be to work through a difficult time in my life and I appreciate all her hard work and constant support by phone, email and text. You will love her too!"